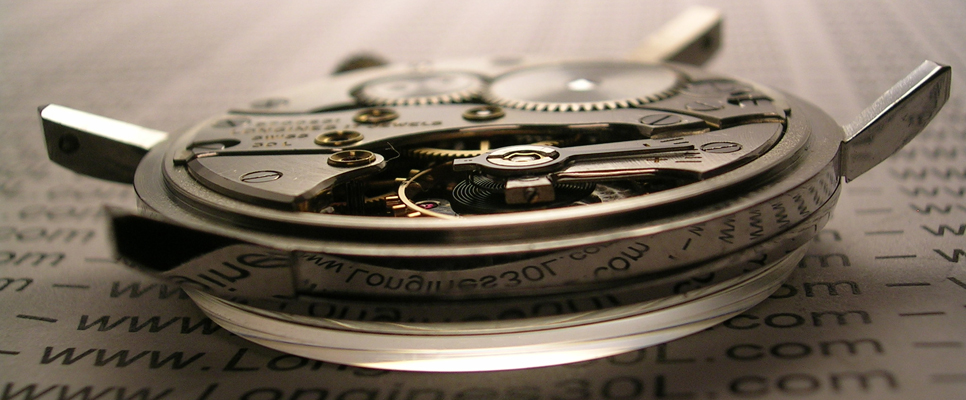 Longines 30L movements
My favourite Longines movement is, as you may already have figured out, the 30L
In 1966 when my father in 1966 bought his first wristwatch, it cost him almost one month payment. Luckily for me he bought a Longines. Even better, it was a Calibre 30L. This watch is in my collection, with serialnumber 12981145.
A few years ago I bought me an Omega Seamaster (18K). Showing this to my father, we started talking about wristwatches. And he fetched his old watch.
I looked at it. Opened it. Looked at the movement. And loved it…
It didn't run very well, because a watchmaker had made a "funny" curl at the hairspring.
I brought it to my watchmaker and he identified the problem, and told me the only way to make this watch run well again would be to fit it with at new hairspring.
But where do one find a hairspring for a wristwatch made 50 years ago?
I then came across NURK a small society for collecting wristwatches. One of the guys there had a new – yes a brand new balance and hairspring.
My watchmaker put it in, serviced the movement, and I had a wristwatch making perfect time.
 Since my first 30L – it has grown to quite a few…